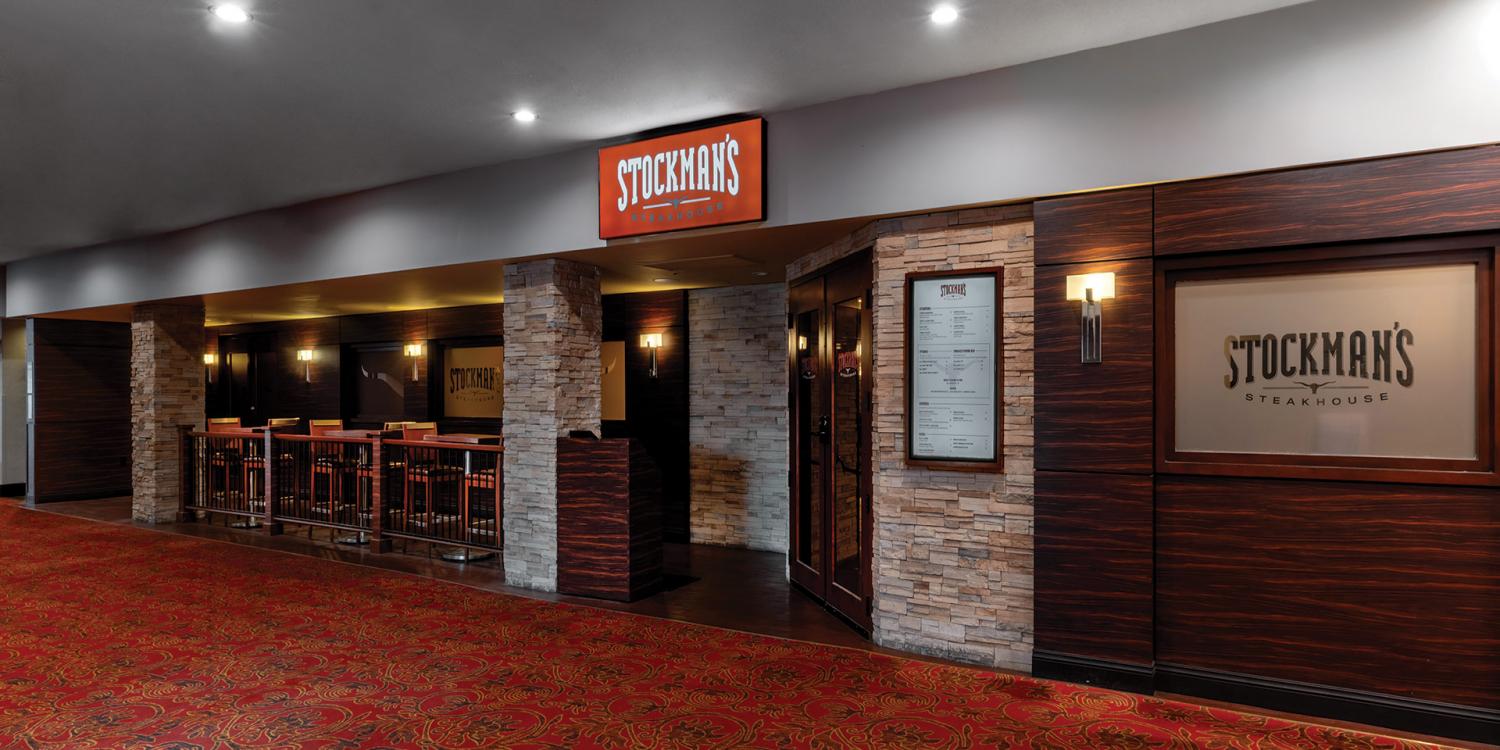 Stockman's Steakhouse
Enjoy the Stockman's Steakhouse for an intimate yet casual gourmet dinner. The restaurant's steak, seafood and pasta specialties are simply superb!
Reservations recommended, call 702-298-2453; press option 6 for the operator and request Stockman's Steakhouse Reservations.
Proper attire is required.
Stockman's Steakhouse enforces a casual fine dining dress code. We do not allow beachwear, gym attire including sweatpants, sweatshirts or hoodies. Athletic apparel, jerseys, hats, beanies, bandanas, ball caps, oversized or baggy clothing, tank tops, flip flop shoes and sleeveless shirts/blouses that are not deemed appropriate by management. No excessively revealing clothing will be allowed. Management reserves all rights to modify and change this policy as needed.
---
HOURS:
Sunday - Thursday | 4pm - 9pm
Friday & Saturday | 3pm - 11pm
All times are subject to change.
View Menu