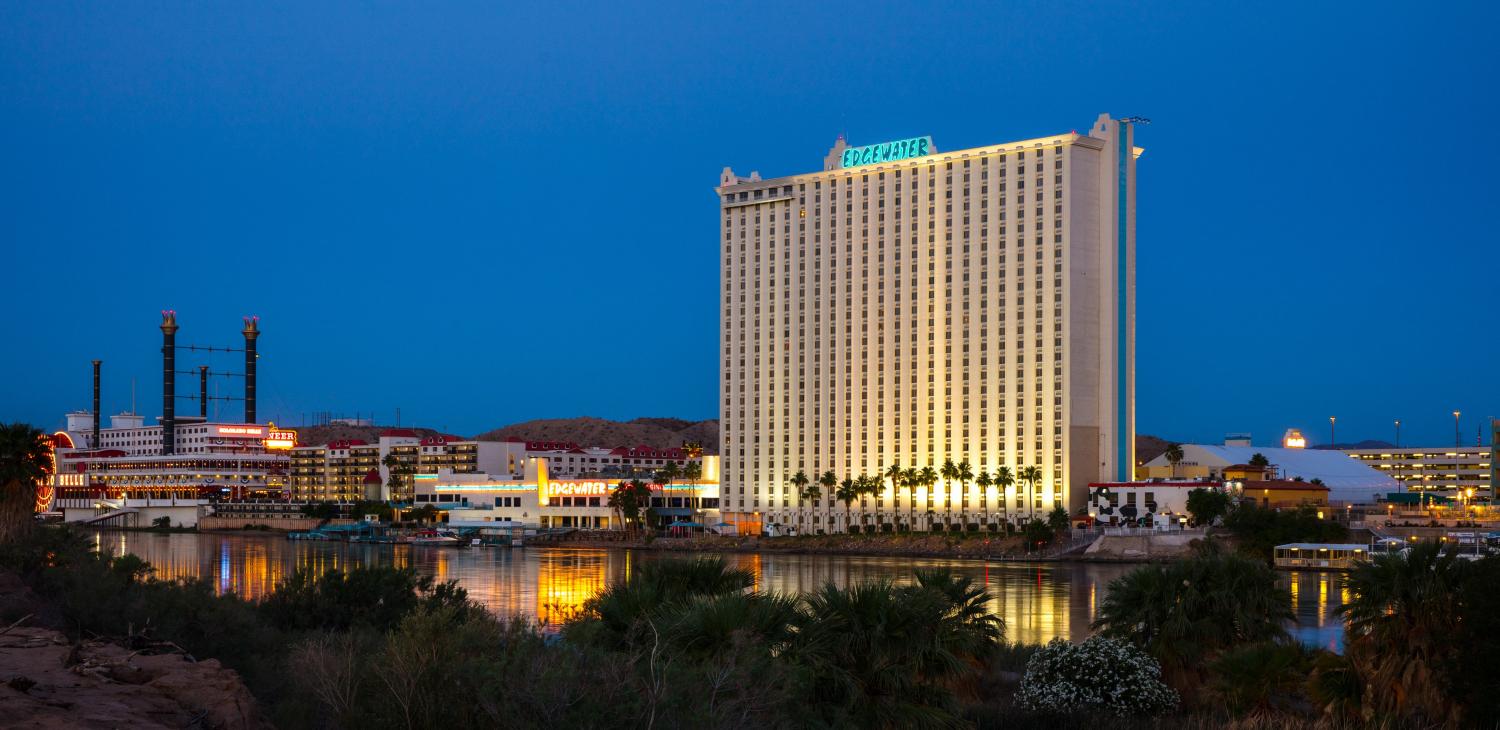 WELCOME TO EDGEWATER
Situated on the west bank of the Colorado River, the Edgewater Casino Resort is a vibrant blend of gaming excitement, spectacular live entertainment and great dining.
Come to the Edgewater and enjoy a diverse range of pleasures, from 40,000 square feet of state-of-the-art casino thrills, a sun-splashed pool and spa and marvelous restaurants to comfortable and affordable accommodations and outstanding venues for meetings, weddings and special events. All guests enjoy access to the beautiful Riverwalk, which offers views of the majestic Nevada desert scenery and Colorado River.